Our firefighters protect 33 million acres of State Responsibility Area (SRA) from the Oregon border to the Otay Mountains in San Diego.
CAL FIRE is the largest all-risk fire department in California, the largest IAFF local in the United States and Canada, and are among the best-trained firefighters in the world.
That's why it's crucial the firefighters who put their lives on the line to protect our state are supported.
How We Help
CAL FIRE Local 2881 advocates for firefighters as employees of CAL FIRE and ensures that the firefighters' best interests are taken to heart. We represent CAL FIRE employees so that they can provide comprehensive fire protection and other related emergency services, including protection of life and property.
Founded in the 1960s, CAL Fire Local 2881 is the union that works to represent and protect the interests of CAL FIRE employees.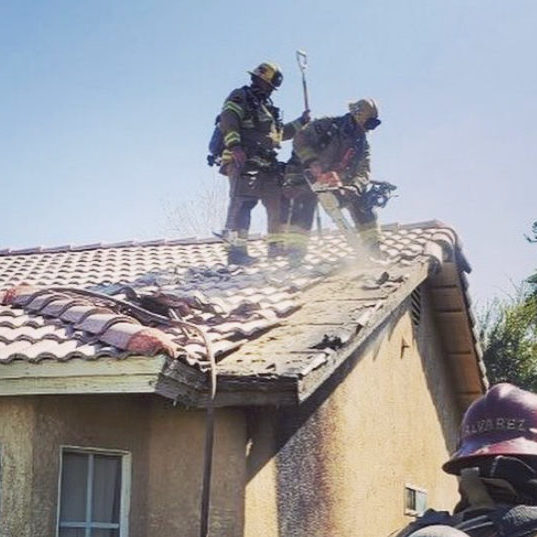 Over the last 50 years, we have helped protect tens of thousands of firefighters by ensuring safe working conditions and fair wages.
We work hard to protect California's firefighters so that they can work hard to protect the safety of our citizens and property.
How to Get Involved
CAL FIRE Local 2881 has been committed to giving back to our members and the public through our charities. You can get involved, too, with our main charity organization
CAL FIRE Benevolent Foundation
We provide funds for immediate life-sustaining assistance to firefighters and their families who have suffered debilitating injury or loss of life.
Auxiliary
The Auxiliary to the CAL
FIRE Local 2881, which was formed in November 2001, is a non-profit organization concerned with promoting camaraderie as well as supporting and helping CAL FIRE firefighters and their families in time of need.
No One Left Behind
Together we can provide comfort, strength, and hope through our own experiences in dealing with the devastating effects of cancer.
Going Direct
A podcast for the CAL FIRE family
Mission Statement
CAL FIRE Local 2881, a nonprofit corporation, is hereby constituted and established in order to foster acquaintance, cooperation, efficiency and harmony among all California Department of Forestry and Fire Protection employees;
to promote and protect the welfare of California Department of Forestry and Fire Protection employees in all ways compatible with the public interest, including the support of legislation deemed beneficial and resistance to legislation deemed detrimental to their interest
to represent California Department of Forestry and Fire Protection employees in discussions and negotiations with the state and its agencies relating to all personnel and employment matters
to encourage the maintenance of the highest standards of employee conduct in governmental affairs
to aid in the development of the state's resources and the advancement of the state's economy, and in all ways to render the most effective services to the people of the United States of America and of the state of California. (Constitution Article II)
Fire Front Magazine
Catch up on the most recent developments in the CAL FIRE Local 2881 family.